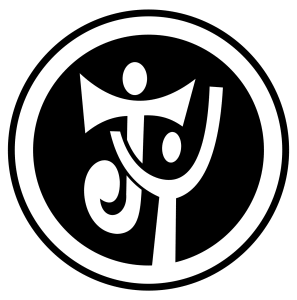 Jesus Youth is an international Catholic youth movement with a Charismatic spirituality. It had its beginnings in Kerala (India), but is now active in many different countries throughout the world. Jesus Youth is an initiative of young people themselves, who, filled with the Holy Spirit, try to reach out to other young people. The strength of the movement is its special focus on a life centred on Lord Jesus Christ; beginning with an experience of God, nourished by prayer, the Word of God, the sacraments and fellowship, and sharing the Good News of Jesus Christ with others. Though not an actual community, Jesus Youth is a network of small but vibrant groups of young people. In their own life situations, they strive to give time to the Lord, responding to the challenges of today's world in the power of the Holy Spirit.
Jesus Youth Mumbai had its beginnings in the early 1990s, when the young people from Kerala having a strong spiritual formation with Jesus Youth in Kerala, migrated to Mumbai in search of jobs and for higher education. The initial leaders of the movement include Mr. Roy Pascal, Mrs. Soney Noble, Mr. Mathew Joseph, Mr. Raju K. David, Mr. John Wilfred and so on. Jesus Youth had its role in giving a positive direction in the life of many youth over these years. There have always been countless young people whose faith and character got confirmed and strengthened through the movement, by the abundant grace of God through Jesus Christ and by the power of the Holy Spirit. The Jesus Youth reaches out to the youth through retreats, formation programs, diocesan and parish level outreaches, prayer groups, cell groups etc.
There have also been certain testing times too in Jesus Youth Mumbai. Thanks to the authorities and the faithful who kept a close watch on the movement and with the patient and persistent efforts of the leaders, Directors and the Animators, soon the movement gained its momentum. Jesus Youth Mumbai received patronage and support from the Kalyan Diocese right from its inception. Even in our toughest days, our Bishop Mar Thomas Elavanal, and many of our priests in the Diocese extended their pastoral care, love and support.
The following are the various ministries in Jesus Youth Mumbai that are working together with a purpose of reaching out to the youth of today: Intercession Ministry, Formation Ministry, Parish Ministry, Professionals' Ministry, Campus Ministry, Teens' Ministry, Family Cell, Music & Audio Visual Ministry, Media Ministry, Outreach Ministry, Finance Ministry and Pro-Life Ministry.
---
MONTHLY FELLOWSHIP
Jesus Youth Mumbai comes together as one family in its monthly fellowship, Power Sunday, usually on the Fourth Sunday of Every Month. Only in the case of feasts (like Christmas, Easter) etc., is the date shifted to another suitable day of the month. These details and the venue of the fellowship is communicated through our mailing list members[email protected]
---
PRAYER GROUPS
Given Below are the details of the various prayer groups Jesus Youth are involved in.
Saturday 08:00 pm St. Thomas Church Kalina; Monday 07:30 pm Goregaon; Thursday 08:30 pm Marol (Kristhuraj Church); Sunday 04:30 pm Dombivli (Immanculate Conception Church); Palghar; St. Johns College (Palghar); Tuesday 08:30 pm Chembur (Assisi Nagar); Wednesday 03:00 pm Borivali (St. Francis Institute of Technology); Monday 07:30 pm Nair Hospital; Saturday 08:00 pm Sahar Parish.
---
Jesus Youth, Mumbai, former director was Fr. Lijo Mullonkal and is presently under the directorship of Fr. Jacob Thomas (Siju) Kizhakkepallivathukkal.