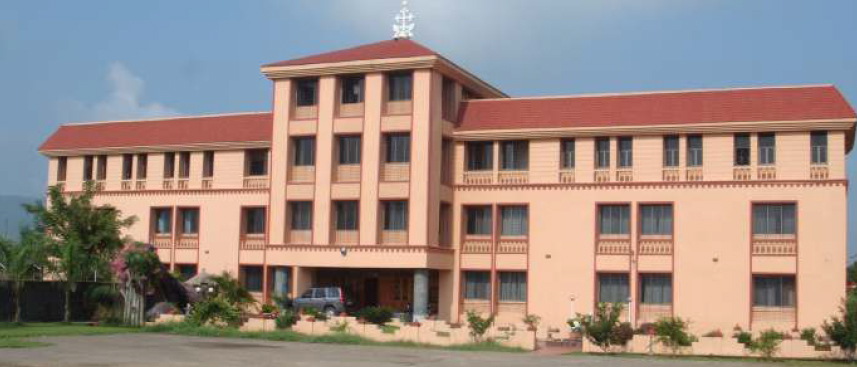 Eparchy of Kalyan was established on 1988 and at that time there was no Minor seminary for the diocese. Mar Paul Chittilappilly, the visionary took students from all the parts of Kerala and sent them to different seminaries of the various dioceses in Kerala. Moreover, he requested the bishops to give option to seminarians to join the new diocese; as a result we got many seminarians who were in the different stages of their formation.
After a decade we could realize the dream of our own minor seminary. In 1998 we started our minor seminary in a small building in BLM, Aloor, Irinjalakuda and it was named as St. Thomas Minor Seminary. Fr. Thomas Narikulam (1998-2001) was the rector. Then came Fr. Joy Paliakkara (2001-2003), Fr. JeesonKanjirathingal (2003-2004) and Fr. Mathew Kuttikottayil (2004-2006) as rectors. During this period of time Fr. Emmanuel Kadankavil, Fr. JeesonKanjirathingal, Fr. Biju Chittilappilly and Fr. JomonNellimalamattam served as vice rectors in our seminary.
Place was not sufficient for us so we continue our search for a place and found a place in Panvel and constructed a new building for our seminary in Panvel. In 01st July 2006, Bishop Mar Thomas blessed new building of our seminary.
| Rector | Year | Vice-Rector | Year | Residential Spiritual Father | Year |
| --- | --- | --- | --- | --- | --- |
| Late Fr. George Porathur | 2006-2007 | Fr. Lijo Mullonkal | 2008-2010 | Fr. Emmanuel Kadankavil | 2009-2015 |
| Fr. Joju Arackal | 2007-2014 | Fr. Shinto Vallanattu | 2010-2012 | Fr. Kuriakose Kalaparambath | 2015-2018 |
| Fr. Shibu Pulickal | 2014-2017 | Fr. Shaiju Kattayath | 2012-2015 | Fr. Liju Keettikkal | 2018-2021 |
| Fr. Xavier Kanatt | 2017-2018 | Fr. Bibin Cheenothuvattukulam | 2015-2016 | Fr. James Kuttimakkal | 2021-2021 |
| Fr. Jacob Porathur | 2018-2021 | Fr. Lijo Velliyamkandathil | 2016-2018 | Fr. Bibin Cheenothuvattukulam | 2021-Present |
| Fr. Cyriac Kumbattu | 2021- Present | Fr. Raphael Ainickal | 2018-2020 | | |
| | | Fr. Jojit Johny Koottungal | 2020-Present | | |