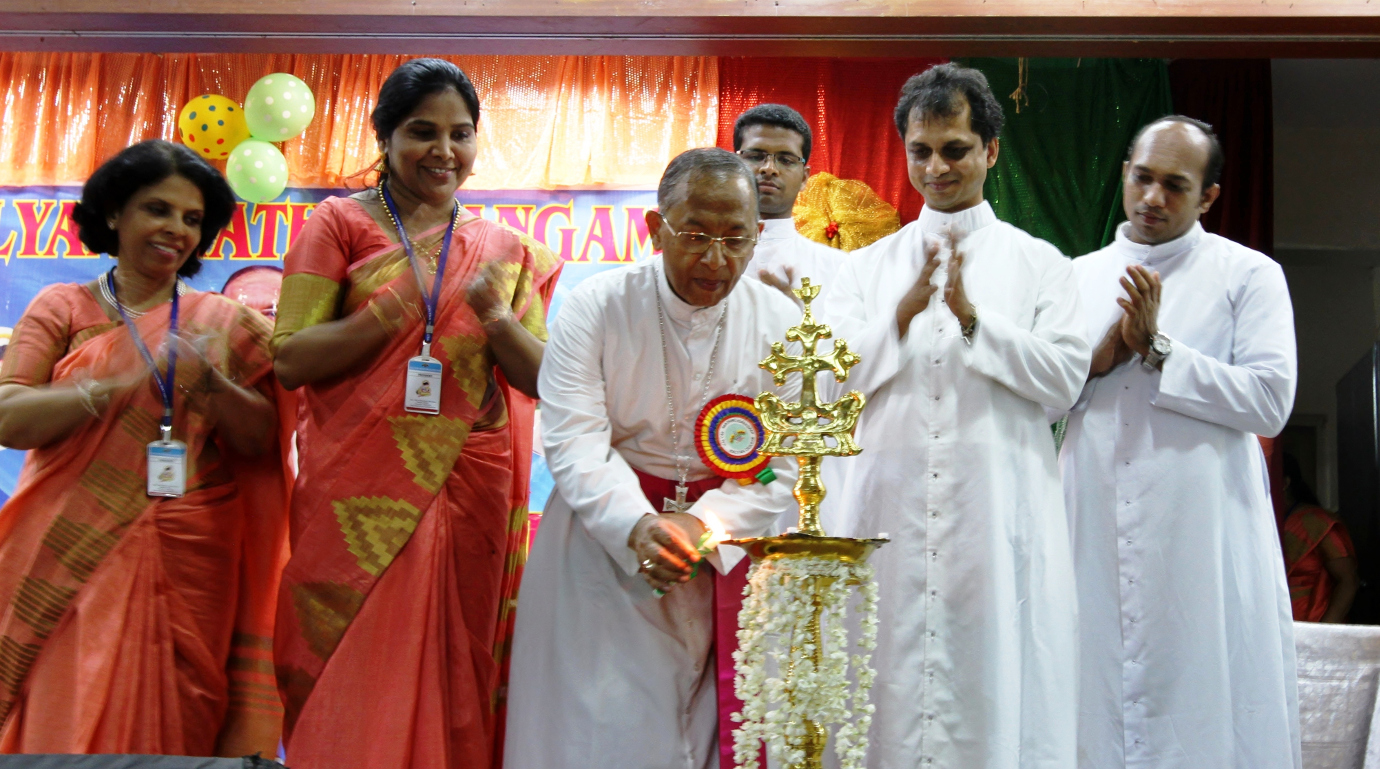 On —July 2017, Mar Thomas Elavanal, the Bishop of Kalyan Diocese, conveyed a cheerful message on the significance of a Mother in the family, to the faithful mothers of Mathrusangam gathered together in Kanjurmarg West, for the celebration of Mathrusangam Patrons Day. The Bishop bid every woman in the diocese to be a member of Mathrusangam and reminded them about their earnest roles to build up a redeeming family. Around 1000 faithful mothers were assembled for the celebration.
His Excellency observed and conveyed that a family should be considered as a domestic church in which mothers play the roles of a priest. Further, he added that a mother is capable and is expected to play the roles of a doctor and also a teacher in the family in order to fortify the unity and love among the family members with their presence and service. "A child often perseveres in building up his character by learning it through his Mother, Thus a mother should be a good example for her children to follow and grow in faith." he exhorted. A mother is considered as the backbone of a family who is empowered with the responsibility to enhance the family in faith and love.
His Excellency concluded his message by reminding the mothers to be more responsible because it is the better mothers who build up better churches.