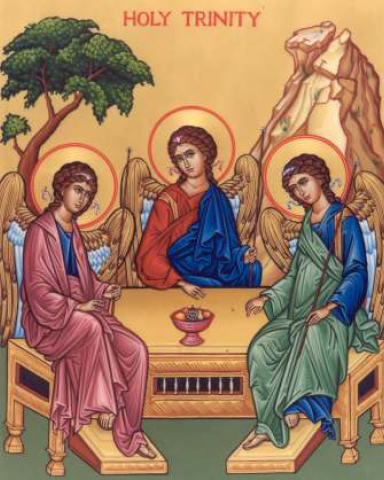 Immediately after the inauguration of the Diocese of Kalyan this centre was formed. It includes Vile Parle (East & West), and Santhcruz (W). In September 15th 1988 Fr. Vincent Parayil was appointed Parish Priest, and that time it was a sub center of Kalina.
In 1999, in the tenure of Fr. Jacob Thachil this center recieved the name – Holy Trinity Parish.
In the early stage the members were mainly Nurses from Nanavathi Hospital. Holy Qurbana was conducted at Mother Theresa Convent at every Sunday.
From 2011 onwards Qurbana at St. Francis Xavier Church Vile Parle-W, at 12.00 pm., under the leadership of Fr. Davis Chalissery this Parish became very active.
Alternative Saturday Qurbana and Mother Mary's Novena at Nanavathi Hospital 3.30 pm.
---
DETAILS

Forane: Andheri
Status: Quasi Parish
Parish Priest: Fr. Jenson Poruthur
Establishment of Parish Community: October 1990
Official Erection as a Parish:
Date of the Consecration of the Church:
Area of the Church Property: 576 sq.ft.
No. of Family's: 9
JNF Members: 50
No. of Family Units: 2
Address: (presbytery) Sehiyon Priest Residence Room No. 201, Sarovar Building, Sundar Gally, Byculla (W) Mumbai 400011
Phone No.: (presbytery) 022-23014841
How to reach:
---
QURBANA SCHEDULE
Holy Qurbana:
Weekdays Qurbana:
Name of the Religious Congregation & Province: Nil
Type of the Institutions at parish territory: Nil
---
MORE DETAILS

Email id:
Website: