Being youth is one of the moments of life, where each one like to shine and rise up. The Rejoice 2016 (Let the Light shine upon us), a Thane Forane level program, was like one of the occasions for the Kalyan Eparchy Youth to come up with shining activities.  It was held at San Jos Parish, Wagle Estate on Sunday, the 21st of August 2016  with the active participation of youth members from the other parishes of the Forane.  The event kicked off with an ice-breaker where the participants got to know each other.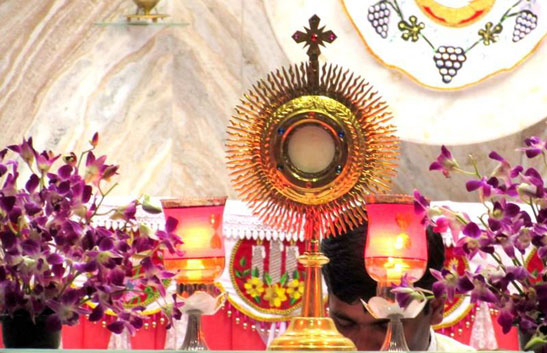 The main attraction of the day was an interactive session on "Youth and Morality in Today's World" which was conducted by Mrs Joffy Anil. She conveyed that society looks upon the Youth to lead and set an example to others. Youth are responsible for their actions and need to uphold law and morality. God blesses us to execute our duties successfully and we need to be eternally thankful for this. Finally, it is in giving to others, that we receive in full measure.
The day become more colourful with many games and activities, which helped us to foster connections between members from different parishes.  The day was concluded with a joyful praise and adoration, which made the mind and heart of each one to be filled with peace and happiness. With those joyful experiences, the participants ended the day.
For KMC @ Ms. Angel Jaison