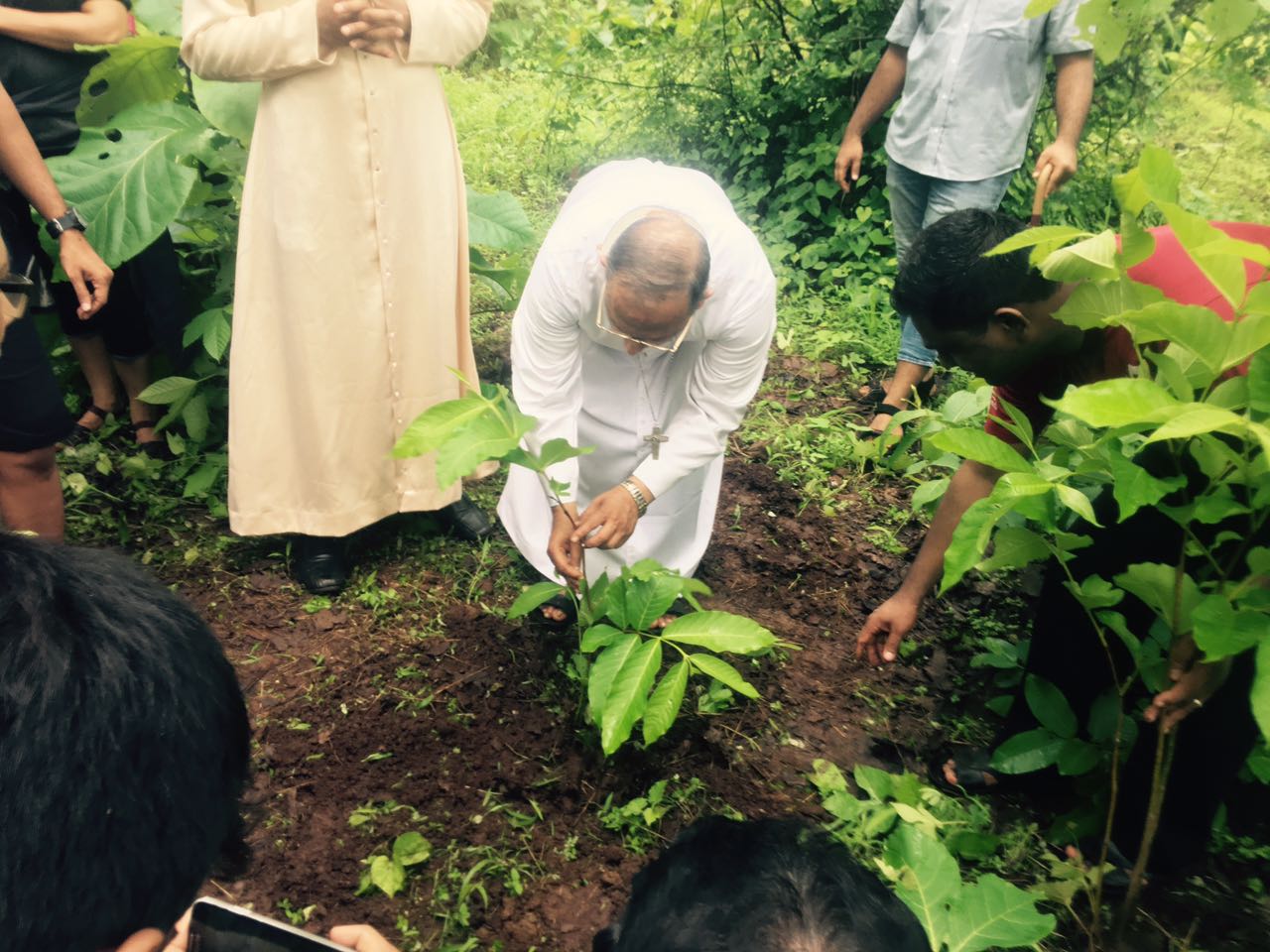 On 2nd July 2017, Kalyan Diocese organized and conducted a project named Sow A Sap in which tree saplings were planted in Dinbhaav forest in order to save the nature from a total destruction. Mar Thomas Elavanal, the Bishop of Kalyan Diocese, inaugurated the project by planting a tree sapling in the forest. Around 1000 youth from Kalyan Diocese participated willingly in this initiative.
His Excellency reminded that "It is the responsibility of each one of us to save our common home Earth". Around 5000 tree saplings were planted by Kalina Forane and Karunya Trust, a multi-religious non-governmental organization and Diocesan social work wing of the Syro-Malabar Diocese of Kalyan. The vibrant youth of the diocese were active enough to plant the saplings and also helped the co-coordinators by assisting them. The co-coordinators embraced the youth by explaining them the need of getting connected to nature for a better earth tomorrow.
"It is our target to plant at least 7000 tree saplings this year", said Director Father Paul Kunduparambil.Co-ordinators Sr.Shila, Sr.Betty, Sr.Esther, Fr.Sinto, Nishanth and Bhagavan assisted and took the initiative of the event carefully.