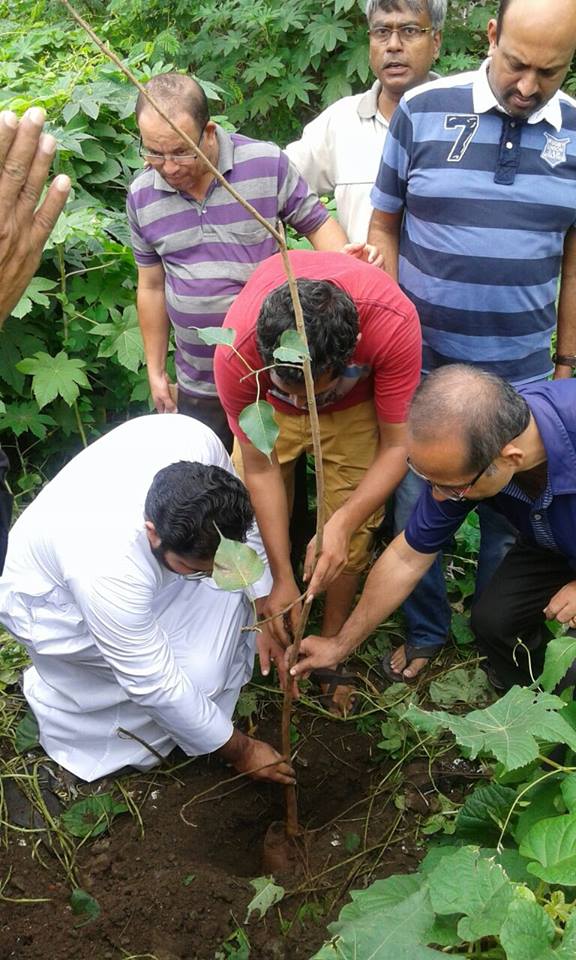 By opening the Holy Door in St. Peter's Basilica on December 8, 2015 Pope Francis has invited the Catholics all around the world to respond to God's mercy by becoming the agents of God's mercy in their own lives and set an altruistic example for the community around them.
On the lines of this ideology, the pillars of the Christian life – prayer and good works – which are called "spiritual works of mercy" and "corporal works of mercy", had to be undertaken in all parishes of the Eparchy of Kalyan. Christ the King Church, Bhandup, under the guidance of the Parish Priest Rev. Fr. JometVazhayil and the committee members, came ahead with various spiritual and corporal works of mercy, which not only uplifted the spiritual spirit of the faithful but also largely contributed to betterment of the society.
Every unit of the parish was given the task of conducting a corporal act of mercy every month, the order for which was pre-determined. Activities such as feeding the hungry, giving clothes to the needy, distributing food and water packets, visiting the sick were conducted zealously by every unit as well as the different associations. These activities were highly appreciated in the communities where it was conducted.
Apart from the social outreach programs, a lot of financial support was giving for those in need of medical aid and educational scholarship. 'Save Water Campaign' was organised in order to create awareness, specially post the droughts in rural Maharashtra. A vacation camp for slum children were organised, both at unit as well as church level. Unit Feasts were celebrated with the destitute at orphanages and old age home. A highly successful Tree Plantation Drive was also undertaken by the Youth Group. Even the major focus of Monthly Prayer meetings were to emphasise on the urgency of conducting the Works of Mercy. Lastly a pilgrimage to the Door of Mercy, was undertaken.
Though the Eparchial conclusion of the spiritual and corporal activities of the Year of Mercy will come to an end, the spirit of mercy will be continued in the coming years.
For KMC @ Ms. Ancy Albert